Tencent Chairman Pony Ma Sells $260 Million of Shares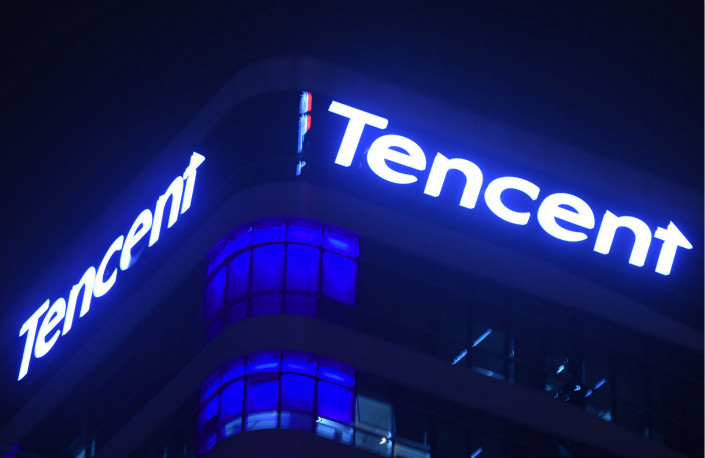 Tencent's senior executives sold shares before lock-up period in advance of its 2019 earnings report.
Tencent Holdings Ltd.'s founder and Chairman Pony Ma sold nearly HK$2 billion ($260 million) of the Chinese social media and gaming giant's shares as they climbed back above HK$400.
Ma sold 5 million shares from Jan. 14-17 at average prices of HK$398.1 to HK$401.4 a share, according to a filing with Hong Kong Exchange (HKEx). After the sale, Ma's holdings at Tencent dropped to 8.53% from 8.58%.
Tencent President Liu Zhiping also sold HK$192 million of stock Jan. 3, according to the filing. Liu's stake was reduced to 0.55%.
It was Ma's first share sale in more than two years. He sold about HK$2.1 billion of stock at average prices of HK$348 to HK$351 from Oct. 11-13, 2017. Liu last sold 1 million shares at HK$434.36 on March 27, 2018.
The recent sale came just before the lock-up period in advance of Tencent's scheduled 2019 earnings report on March 18. Executives are not allowed to trade their listed companies' stocks 60 days or fewer before an earnings release under HKEx rules.
Tencent's stock is up more than 5% this year. On Jan. 14, the first day Ma started to sell his shares, the stock jumped to HK$413.
In the past two years, Tencent's stock was under pressure. Tencent's stock hit its all-time high of HK$471.20 on Jan 26, 2018. Two months later, South African internet and media company Naspers Ltd., Tencent's largest shareholder, sold about 2% of the company at HK$405 a share, reducing its stake to 31.2% from 33.2%. The stock sale marked the first time Naspers sold any of its stake in Tencent, which it has held since 2001.
In 2018, a nine-month freeze by the government on new game approvals amid a crackdown on violent content and addiction to online games hampered Tencent's ability to make money off some of its popular games. The stock fell 23% during the year. Not until Jan. 13 did the stock climbed back to the level before the Naspers sale.
Such transactions by senior executives, common for tech companies, do not necessarily mean a loss of confidence in future growth, said Guan Bowen, a senior analyst at eFusion Capital Ltd.
As long as Ma's holdings remain no less than 5% of Tencent's equity, such sales will have little impact on investor sentiment, said Bao Rencheng, an analyst at ICBC International Holdings Ltd.
Tencent reported a 13% decline in net profit in the third quarter to 20.4 billion yuan ($2.9 billion), missing analysts' estimates and reflecting slower income growth from advertising and PC games.
Tencent's shares edged down less than 1% to HK$396 Monday after hitting the session high of HK$405.
Contact reporter Denise Jia (huijuanjia@caixin.com)
You've accessed an article available only to subscribers
VIEW OPTIONS
Share this article
Open WeChat and scan the QR code