Subsidies for Residential Solar Projects Slashed but Capacity Still Set to Grow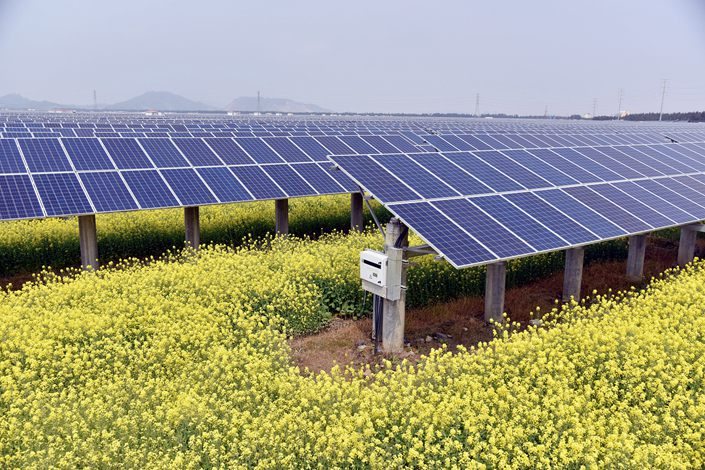 China has cut the subsidies it pays per kilowatt-hour (kWh) by more than 50% to all kinds of solar power projects in the country following a 50% cut to its subsidy budget for new solar power installations to 1.5 billion yuan ($210 million) due to a shortage of funds.
Starting June 1, subsidies for new residential solar projects will be 0.08 yuan per kilowatt-hour, down from 0.18 yuan last year, a 56% drop, according to an announcement Thursday from the National Development and Reform Commission -- China's top economic planner. The residential solar projects are mainly installed on rooftops, through which people can generate their own power and some income by selling the excess to the state grid.
A researcher from the commission told Caixin that with 500 million yuan of subsidies allocated to residential solar systems, China may install an additional 6.25 gigawatts (GW) of residential solar capacity this year, or 15% more than last year. This capacity is calculated on an assumption that each solar panel will run 1,000 hours over the course of a year.
Read the full story on Caixin Global later.
Contact reporter Lu Yutong (yutonglu@caixin.com)