China's Troubled Bank of Gansu Wins Bailout Approval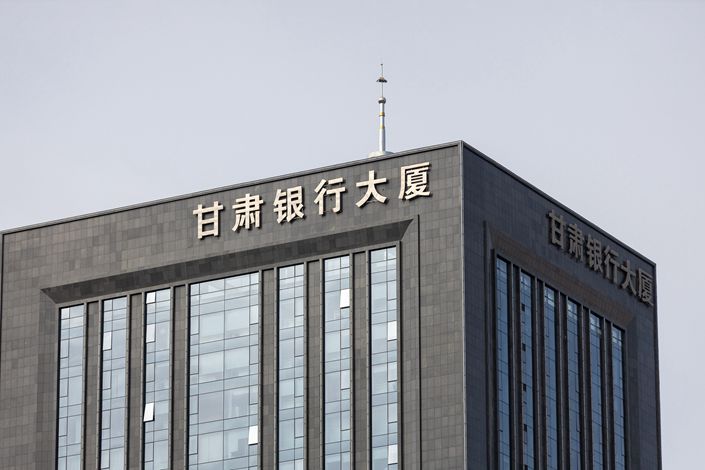 In Depth: The Billion-Dollar Plan to Replenish Smaller Chinese Banks' Capital
Embattled regional lender Bank of Gansu Co. Ltd. has been approved for a state-backed bailout to shore up its weak balance sheet, according to an official statement (link in Chinese) Wednesday.
Four state-owned enterprises (SOEs) in Gansu, a province in northwestern China, will provide funds to recapitalize the bank as part of China's efforts to support the banking sector and reduce financial risks amid slowing economic growth.
The Hong Kong-listed bank has won approval to issue 3.75 billion new yuan-denominated shares, or "domestic shares," and 1.25 billion Hong Kong dollar-denominated H-shares through a private placement, the Gansu provincial branch of the China Banking and Insurance Regulatory Commission said.
Net proceeds raised should be entirely used to replenish the bank's core tier-one capital, the highest-quality capital a bank has to absorb losses, the regulator said.
Four companies controlled by the Gansu provincial government — Gansu Provincial State-Owned Assets Investment Group Co. Ltd., Gansu Provincial Highway Aviation Tourism Investment Group Co. Ltd., industrial conglomerate Jiuquan Iron and Steel (Group) Co. Ltd. and metal producer Jinchuan Group Co. Ltd. — have expressed intentions to subscribe for all the new domestic shares, Bank of Gansu said in a stock exchange filing on April 17. All the SOEs are current shareholders of the bank.
Bank of Gansu's mounting problems were underscored when it released its 2019 annual earnings report on March 30. Revenue fell 18.5% to 7.2 billion yuan ($1 billion) amid tougher competition and rising borrowing costs.
Net profit crashed 85.1% to 511.3 million yuan after impairment losses more than doubled to 4.3 billion yuan. The bank's core tier-one capital adequacy ratio fell to 9.92% from 11.01% a year earlier, against a minimum requirement of 7.5%. Its nonperforming loan ratio rose to 2.45% from 2.29%, far higher than the industry average of 1.86% at the end of last year.
Central bank data (link in Chinese) from April showed that of 4,005 small and midsize banks in China, 605 did not meet the minimum required capital adequacy ratio of 10.5%, and 532 were at relatively high risk.
China's local governments have been getting actively involved in shoring up some of the country's troubled lenders, including Baoshang Bank Co. Ltd. In March, Bank of Jinzhou Co. Ltd., another Hong Kong-listed Chinese mainland bank, announced that two companies — one managed by China's central bank and the other owned by the Liaoning provincial government — had agreed to inject nearly 12.1 billion yuan into the bank through a private placement that would make them the lender's biggest shareholders.
China is likely to allow local governments to replenish the capital of certain small and midsize banks to the tune of about 200 billion yuan in an effort to contain financial risks, Caixin previously reported. They are going to raise the funds by selling special-purpose bonds.
Contact editor Lin Jinbing (jinbinglin@caixin.com)
Caixin Global has launched Caixin CEIC Mobile, the mobile-only version of its world-class macroeconomic data platform.
If you're using the Caixin app, please click here. If you haven't downloaded the app, please click here.
You've accessed an article available only to subscribers
VIEW OPTIONS
Share this article
Open WeChat and scan the QR code