China Steps Up Pressure on Financial Institutions to Limit Property Lending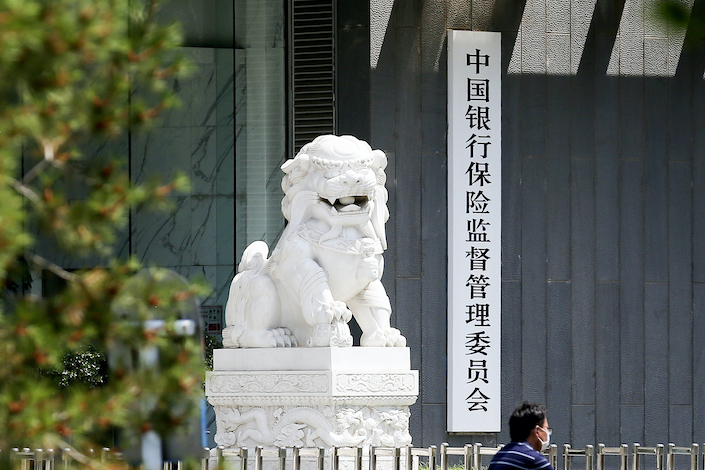 China's property loans grew by 10.5% year-on-year in the first four months in 2021, the slowest four-month growth in the past eight years.
China's banking regulator is stepping up pressure on financial institutions to control the growth of real estate loans after it imposed a cap on property lending by big banks in December, according to an official of the China Banking and Insurance Regulatory Commission's (CBIRC).
Some medium to small regional banks are still seeking to gain market share while the big banks are reducing outstanding property loans as a proportion of total loans in compliance with the December order, Liu Zhongrui, a deputy director at the CBIRC statistics department, said Tuesday in a press briefing.
The commission will pay close attention to the growth of property loans and will identify and closely monitor banks with a high proportion of new property loans in their portfolios, Liu said. The policy is part of a government campaign to cool a roaring property market and prevent systemic risks in the financial system growing out of excessive real estate lending and speculative buying.
In addition, authorities plan to go after banks and intermediaries that inspectors found to be dodging regulations that bar the use of business loans to buy real estate, Liu said. In March, the CBIRC, the Ministry of Housing and Urban-Rural Development (MHURD) and the central bank ordered a nationwide inspection of business loans, targeting borrowers illicitly using individual or corporate business credit to speculate in the housing market.
Inspections found that individuals and businesses tried various ways to evade regulatory requirements, Liu said. For example, some used bridge funds to buy houses and then applied for business loans to repay the bridge loans. Some borrowers moved business loans through several bank accounts to cover up the use of funds to buy houses.
Some banks were found to conduct insufficient pre-loan reviews and post-loan management, and some intermediaries helped package loan applications, providing bridge financing and assisting borrowers to bypass bank reviews, Liu said.
The CBIRC will work with MHURD and the central bank to closely monitor the inspection results and take regulatory actions against violating banks and intermediaries, Liu said. Borrowers that misused business loans will face reduced credit lines, withdraw of loans and blacklisting in credit records.
In December, the central bank and the CBIRC capped the ratio of outstanding property loans to total loans at 40% for China's big four state-owned banks along with China Development Bank, Bank of Communications and Postal Savings Bank of China. The authorities placed a 32.5% limit on mortgages as a proportion of total loans. Smaller banks face even stricter caps.
As of the end of April, the ratio of total property loans decreased by 0.5 of a percentage point from the same period last year, reflecting the new limits on real estate lending, Liu said. All six large state-owned banks have reduced the ratios of property and mortgage loans, Liu said.
Property loans grew 10.5% year-on-year in the first four months in 2021, the slowest four-month expansion in the past eight years, said Liang Tao, vice chairman of the CBIRC. The problem of excessive flows of funds into the property market has "started to see a turnaround," Liang said.
The balance of real estate trusts decreased by 13.6% year-on-year at the end of April, and investment in real estate assets by wealth management funds fell by 36%, Liang said.
Contact reporter Denise Jia (huijuanjia@caixin.com) and editor Bob Simison (bobsimison@caixin.com)
Download our app to receive breaking news alerts and read the news on the go.
Get our weekly free Must-Read newsletter.
You've accessed an article available only to subscribers
VIEW OPTIONS
Share this article
Open WeChat and scan the QR code