Foreign Investment in China Hits Record Amid Strong Post-Covid Recovery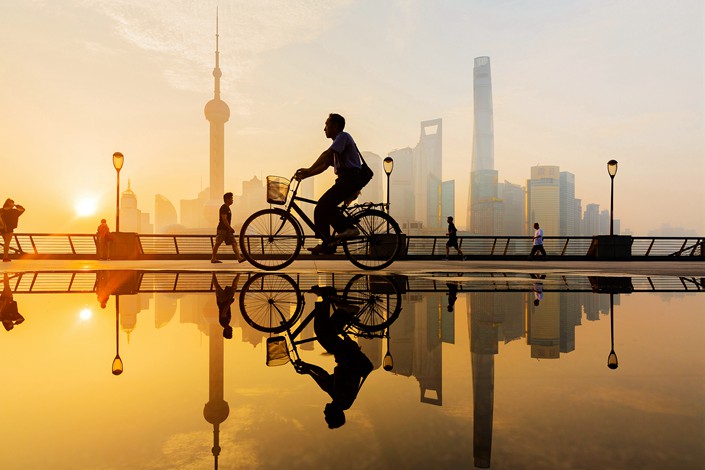 Net flows of overseas investment into China surged to a record high of $442.8 billion in the first half of the year, government data showed Thursday.
The massive capital inflows reflect attractive returns provided by yuan-denominated assets amid the currency's ongoing appreciation, and foreign investors' growing confidence in China's recovery from the Covid-19 pandemic as some other major economies continued to suffer.
In the first and second quarters, net inflows reached $232.2 billion and $210.6 billion, respectively, hitting the highest and second-highest levels in available quarterly data going back to 1998, according to the State Administration of Foreign Exchange (SAFE).
The combined amount, $442.8 billion, represented a 168% year-on-year jump, faster than the 131% growth in the second half of last year, SAFE data show.
In the first half of this year, overseas investors raked in $217 billion of earnings from their total investments in China, representing a return of 6.4%, higher than 5.5% for the whole of 2020 (link in Chinese) and 4.7% in 2019 (link in Chinese).
Overseas investment in China includes direct investment (直接投资) and portfolio investment (证券投资), which separately accounted for 40% and 27% of the net inflows in the first half-year.
In the period, overseas entities' net direct investment in China jumped 160% year-on-year, higher than the 59% rate for the second half of last year.
"This fully reflects good momentum in China's economic development, its complete industrial system and the attraction of huge domestic demand to overseas investors," SAFE said in a report (link in Chinese) accompanying the data.
However, not every sector accelerated. Overseas investors' net portfolio investment in China, including in stocks and bonds, rose 84% year-on-year, slower than the 123% pace in the second half of last year.
The slowdown echoes the performance of China's stock and bond markets. The benchmark Shanghai Composite Index (000001.SH) rose 5% in the first half of the year, smaller than the 15% gain in the previous six-month period. Meanwhile, the benchmark 10-year government bond yield dropped 12 basis points, reversing an increase of 31 basis points in the latter half of 2020 — although it stood at 3.08% at the end of June, a relatively high level globally.
Looking ahead, SAFE holds a positive outlook, expecting foreign investment in China to "develop steadily" as the country's post-Covid recovery and robust economic fundamentals help consolidate investor confidence in yuan assets. Meanwhile, the two-way opening-up of the nation's financial markets can help broaden channels for cross-border capital flows, the administration said.
Contact reporter Lin Jinbing (jinbinglin@caixin.com) and editor Joshua Dummer (joshuadummer@caixin.com)
Download our app to receive breaking news alerts and read the news on the go.
Get our weekly free Must-Read newsletter.
You've accessed an article available only to subscribers
VIEW OPTIONS
Share this article
Open WeChat and scan the QR code

Caixin-Sinica Business Brief: Hong Kong to Allow Retail Investors to Trade Crypto