CX Daily: What China's New Cybersecurity Review Regime Means for IPOs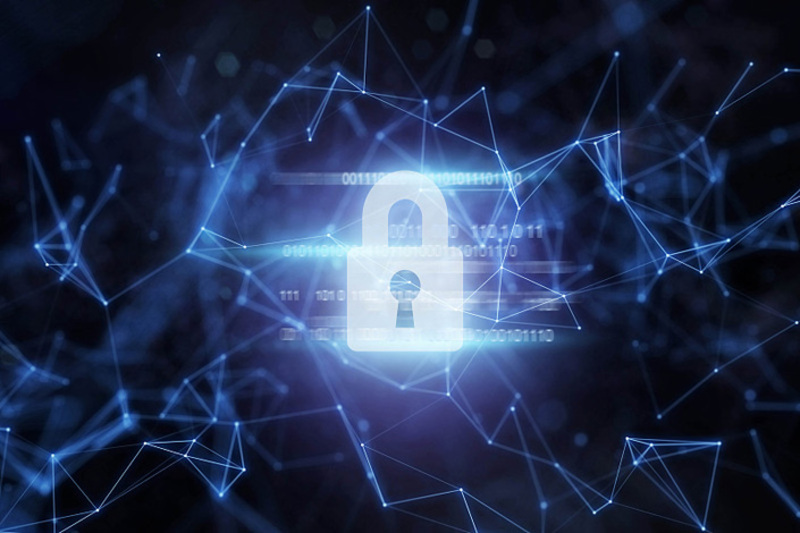 Photo: VCG
Cybersecurity /
Caixin explains: What China's new cybersecurity review rules mean for IPOs
China will implement a more stringent cybersecurity review process next month for data-rich companies seeking "foreign listings" (国外上市) as regulators step up scrutiny over the troves of data that underpin the growing influence of domestic internet companies.
The revamped Measures for Cybersecurity Review, unveiled Tuesday by the Cyberspace Administration of China (CAC) and backed by 12 other government agencies, will go into effect Feb. 15. The new regulations will supersede review measures implemented in June 2020 that established the requirement for a cybersecurity review.
Citing the Data Security Law — which went into effect Sept. 1, 2021 — as well as the State Security Law and the Cybersecurity Law as its legal basis, the CAC said one focus of the cybersecurity review will be assessing national security risks that may arise from data processing activities carried out by internet platform operators.
FINANCE & ECONOMY
Yuan /
China launches digital yuan app in pilot cities nationwide
China launched a smartphone app for making payments and transfers with the digital yuan as the country plows ahead with tests of its central bank digital currency.
The e-CNY app became available on app distribution platforms for Android and iOS users in China Tuesday.
The app is now open to users in 12 cities and regions including Shenzhen, Suzhou, Chengdu and Shanghai as well as the hosts for the Winter Olympic Games, Beijing and Zhangjiakou. Once the app is granted permission to check the phone's location, eligible users in those places can sign up for an account and start using the digital wallet in the app.
CFETS /
Dollar gets more weight in key yuan exchange-rate index
China increased the weighting of the U.S. dollar in a key index that measures the value of the yuan against foreign currencies, showing that the share of China-U.S. trade has increased in the country's overall foreign trade.
The China Foreign Exchange Trade System (CFETS), which is overseen by the central bank, raised the U.S. dollar's weighting in the CFETS RMB Index to 19.88% from 18.79%, according to a statement (link in Chinese) released by the CFETS Friday. The adjustment took effect Jan. 1.
Banking /
Deutsche Bank in talks on wealth management joint venture in China
Deutsche Bank is in talks with the wealth management unit of Postal Savings Bank of China on the creation of a new joint venture, Caixin learned from people familiar with the matter.
Deutsche Bank aims to take a majority stake in the wealth management venture with PSBC Wealth Management Co. Ltd., the sources said, adding that discussions are still underway with no agreement.
Deutsche Bank didn't comment in response to a Caixin request.
Covid-19 /
China toughens Covid testing rules for U.S. travelers as omicron rages
The Chinese Embassy in the United States updated its preflight Covid-19 testing requirements for all China-bound travelers, including foreign and Chinese nationals, according to a Wednesday statement. The new requirements come amid a surge in Covid-19 cases of infections by the more transmissible omicron variant in the U.S.
All travelers are required to stay at their city of departure for seven days of personal health observation. During the period, they are also required to complete two rounds of pre-flight tests at designated testing agencies — on the first day of the seven-day stay, and within 48 hours prior to their flight.
Xi'an health official defends centralized quarantine in face of public outcry
Quick hits /
Subtle word choice in China IPO rules revives hope for Hong Kong
Charlie Munger's Daily Journal Corp. nearly doubles Alibaba Holding
BUSINESS & TECH
The new regulations are part of a government campaign to rein in the internet sector's mushrooming power.
Algorithms /
China tightens grip on big tech's use of algorithms
Chinese regulators are taking away a cornerstone for the business models of internet giants including Alibaba, Tencent and ByteDance — the use of algorithms to determine what users read, watch and purchase online.
Under new rules taking effect March 1, consumers will have the right to switch off algorithmic recommendations on apps and see or delete the keywords the algorithms use to target them.
The new regulations are part of a government campaign to rein in the internet sector's mushrooming power. The final rules largely follow a draft released last year. The standards were jointly drawn up by the Cyberspace Administration of China, the Ministry of Industry and Information Technology, the Ministry of Public Security and the State Administration for Market Regulation.
China Mobile /
China Mobile shares have wild first day in Shanghai
Telecom giant China Mobile Ltd. made a narrow gain Wednesday on its first day of trading on the Shanghai Stock Exchange after it raised 48.1 billion yuan ($7.6 billion) in a homecoming share sale.
The country's largest wireless carrier by revenue jumped 9.4% when the market opened but gave back almost all of that gain over the course of the day to close up just 0.5% at 57.9 yuan.
Airlines /
Chinese airlines dump fuel surcharge on domestic flights as prices fall
Multiple Chinese airlines abandoned a two-month-old fuel surcharge on domestic flights as jet fuel prices have fallen below the threshold that allows carriers to charge the extra fee.
Air China Ltd., the country's flag carrier, stopped charging the fee on domestic flights Wednesday, according to a statement from the Shanghai- and Hong Kong-traded company (link in Chinese). The surcharge will remain in place for international fares.
Another airline, NYSE-traded China Eastern Airlines Corp. Ltd., also said it was canceling the charge starting Wednesday.
Quick hits /
Local governments set price limits on after-school tutoring
SenseTime shares more than double in first week of trading
Hong Kong vaccine surge sees majority pick Sinovac over BioNTech
Energy Insider /
China slashes fuel export quota in first 2022 allotment
GALLERY
Recommended newsletter for you /
China Green Bulletin Premium - Subscribe to join the Caixin green community and stay up to date with the most exclusive insights on ESG, energy and carbon. Sign up here.
Thanks for reading. If you haven't already, click here to subscribe.
Share this article
Open WeChat and scan the QR code