CX Daily: ByteDance Faces Tough Sell Abroad in Bid to Commercialize TikTok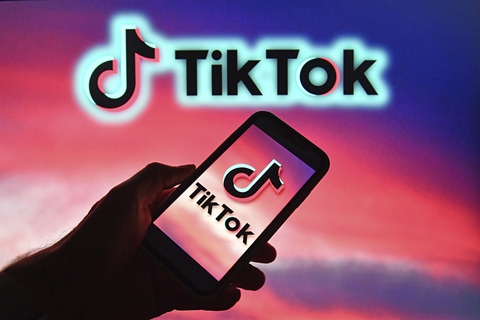 Photo: VCG
TikTok /
Cover Story: ByteDance faces tough sell abroad in bid to commercialize TikTok
Having captured the gaze of hundreds of millions of people with its short-video platform TikTok, parent company ByteDance Ltd. is now the focus of attention as it struggles to commercialize the app and finally turn a profit amid tightened regulations and rising U.S.-China tensions.
The company's growth, bolstered by advertising revenue in China that last year surpassed 200 billion yuan ($28 billion) - more than double that of Tencent Holdings Ltd. and second only to Alibaba Group Holding Ltd.'s 316.4 billion yuan -- is now facing headwinds both at home and abroad.
Party Congress /
Xi briefs Central Committee on Party Congress work report
President Xi Jinping briefed a Sunday plenary session of the Communist Party's Central Committee on a draft work report to be presented to the 20th National Congress, the Xinhua News Agency reported, paving the way for the highly anticipated conclave that kicks off in less than a week.
During the meeting of the Central Committee, of which Xi is general secretary, Politburo member Wang Huning explained draft amendments to the party's constitution, Xinhua reported without elaboration.
Vaccines /
Analysis: How a Chinese mRNA Covid vaccine was approved in Indonesia
Indonesia will use Chinese technology to locally produce Chinese-developed mRNA Covid-19 vaccine AWcorna in a quest to become more self-sufficient in dealing with the virus.
The Southeast Asian country's daily case tally had dropped to about 1,000 Sunday, according to data from Johns Hopkins University. The country's President Joko Widodo said the rollout will allow Indonesia to "respond more calmly to Covid outbreaks in the future."
FINANCE & ECONOMY
A pedestrian walks past Alipay's Shanghai office in 2020. Photo: VCG
Alipay /
Ant Group subsidiary drops off Shanghai's 'high-tech' list
Alipay.com Co. Ltd., a wholly owned subsidiary of fintech giant Ant Group Co. Ltd., has been disqualified from the Shanghai government's list of high-tech firms, a label that comes with tax breaks or fiscal subsidies.
Alipay.com failed to meet the spending requirement for research and development (R&D), according to a government notice dated Sept. 8. To qualify for high-tech status in the city, companies need to have spent 3% to 5% of revenue on R&D in the most recent fiscal year, with at least 60% of the expenditure occurring on the Chinese mainland, according to local regulations.
Corruption /
Ex-chief of China Merchants Bank expelled from Communist Party for corruption
Tian Huiyu, a former president of China Merchants Bank Co. Ltd. (CMB), was expelled from the Communist Party and removed from public office for severe violations of law and party discipline — a euphemism for corruption — the country's top anti-graft watchdog said Saturday.
Shanghai- and Hong Kong-traded CMB is China's seventh-largest commercial lender by total assets, trailing the nation's "Big Six" state-owned banks.
PMI /
China's services activity shrinks amid renewed Covid woes, Caixin PMI shows
China's services activity slipped into contraction in September after three consecutive months of expansion as a fresh round of Covid-19 outbreaks and tightened containment measures disrupted operations and restricted mobility, a Caixin-sponsored survey showed Saturday.
The Caixin China General Services Business Activity Index, which gives an independent snapshot of operating conditions in services industries such as retailing and travel, fell to 49.3 in September from 55 the previous month. Readings of less than 50 signal contraction.
The Caixin China General Composite PMI, which covers both the manufacturing and services sectors, also slipped to 48.5 from 53 in August.
Quick hit /
Editorial: Making pandemic controls more targeted can help tackle mental health problems
BUSINESS & TECH
Yaomeng Power Generation Co. Ltd. coal power plant in Pingdingshan, Henan province, on Aug. 30, 2022.
Power /
In Depth: Does China really need that much more coal-fired electricity?
Southern China's Guangdong province approved construction of six coal-fired power plants in less than a month with generating capacity of 9.7 million kilowatts, more than the total of capacity installed from 2016 to 2020.
The projects were previously considered impossible under the 14th Five-Year Plan through 2025 as China aims to reduce carbon emissions by increasing the use of nonfossil fuels, a person familiar with Guangdong's coal-fired power projects told Caixin. As part of the fight against climate change, the central government charted a course to dramatically reduce greenhouse gas emissions by substituting renewable sources such as wind, solar and hydropower for coal.
"The policy is sharply reversing now," the person said.
Property /
China's new home sales subdued over weeklong National Day holiday
Chinese real estate developers' sales of new homes slumped during the weeklong National Day holiday, though a bump in purchases of preowned properties showed there is still some life in the market, data from market intelligence providers showed.
The lackluster figures for what's normally a busy time for the real estate business show that there's been little letup in the debt and confidence crisis that began last year, but inelastic demand is preventing the market from falling into deeper trouble.
Huawei /
Top executive at two of Huawei's business groups dies suddenly
The president of Huawei Technologies Co. Ltd.'s carrier and enterprise business groups died, temporarily leaving the two major revenue sources of the Chinese telecom giant rudderless amid U.S. sanctions.
Ding Yun died Friday morning at the age of 53 after a "sudden illness," the Shenzhen-based company said in a brief statement the same day. He was also a deputy chairman of its supervisory board.
Quick hits /
Tesla smashes its monthly China sales record
White House imposes new restrictions on chip exports to China
U.S. removes Chinese biotech subsidiary from 'Unverified List'
Long Read /
Does studying Nobel laureates really help China win?
GALLERY
Recommended newsletter for you /
Caixin Must-Read Newsletter brings you the best of our coverage and stories you can't miss. You can opt-in now and get hand-picked news coverage delivered to your inbox each week for free.
Thanks for reading. If you haven't already, click here to subscribe.
Share this article
Open WeChat and scan the QR code

Caixin-Sinica Business Brief: China Mourns Death of Former President Jiang Zemin