The Best Reads of the Week From Caixin
The mysterious founder and chairman of China's private conglomerate CEFC China Energy, which is set to take a $9 billion stake in Russia's state-controlled oil major Rosneft, has been placed under investigation, Caixin learned from sources close to the matter.
The international economic and financial communities have only recently gotten to know Liu He, after he became China's top representative at the World Economic Forum in Davos, Switzerland in January, where he talked about China's plans to further open its financial sector this year.
China's top securities regulator plans to prolong its preparation for a shift from an approval-based stock listing system to a registration-based one.
Several Chinese metal-industry associations have lashed out against U.S. President Donald Trump's plan to impose tariffs on two metals that China exports to the U.S. in large quantities.
Chen Xiaolu, the youngest son of a People's Liberation Army founding marshal Chen Yi, died of a heart attack on Wednesday at age 71.
These are the five stories that I don't want you to miss from last week. Please share your comments on The Weekender section and on our other coverage at news@caixin.com.
And when you're done perusing these must-read stories, check out Caixin's weekly digital magazine.
Kind regards,
Doug Young
Managing Editor
Investigation Casts Shadow on Rosneft's China Investor CEFC
After splashing onto global stage with mega-deals from Europe to Africa, CEFC gets scrutinized for questionable practices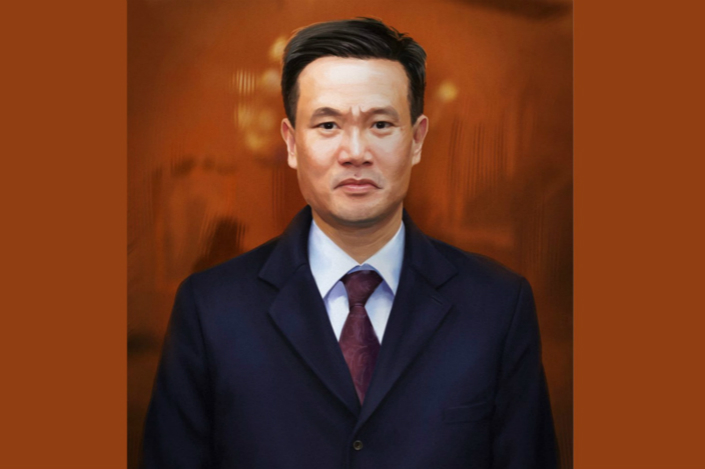 CEFC China Energy founder Ye Jianming. Illustration: Caixin
Liu He: Lessons From Global Economic Crises (Part 1)
Award-winning paper by Xi's top economic adviser offers insights into China's approach to policymaking and handling crises

Liu He, director of a financial and economic affairs leading group of the Communist Party of China, at a special session of the World Economic Forum in Davos, Switzerland, on Jan. 24. Photo: VCG
IPO Reform Deadline to Be Pushed Back Two Years
Securities regulator chief says more time needed to prepare for shift to registration-based system
China Securities Regulatory Commission Chairman Liu Shiyu says that preparations for planned reforms to the country's initial public offering system needs to be extended to 2020 because many issues still need to be resolved. Photo: VCG
Metal Industry Has Meltdown Over U.S. Tariffs
China Iron and Steel Industry Association calls tax on Chinese imports 'stupid trade protection measure'
Steel is loaded onto a truck in a port in Lianyungang, Jiangsu province, in March 2017. The China Nonferrous Metals Industry Association said new U.S. tariffs on steel and aluminum will undermine the international trade order, leading to retaliation by its trading partners, including China. Photo: VCG
Chen Xiaolu, Princeling Who Apologized for Cultural Revolution, Dies at 71
Son of Communist legend Chen Yi was dogged by controversy after reports he was de facto head of embattled insurer Anbang
A video grab of a Caixin interview with Chen Xiaolu originally published in January 2015. Chen was catapulted into the limelight after admitting to humiliating his teachers during the Cultural Revolution Photo: Caixin
You've accessed an article available only to subscribers
VIEW OPTIONS
Share this article
Open WeChat and scan the QR code