The Best Reads of the Week From Caixin
Trade tensions between China and the U.S. could become elevated again, despite the two governments' significant deal to end tariff threats, as their dispute has deep roots and the bilateral imbalance is unlikely to narrow significantly by China simply increasing its imports from America, analysts said.
Costco Wholesale Corp. will open at least two Shanghai stores, the retailer's first physical presence in the world's most populous country, which it entered with an online store four years ago.
Momentum is building to scrap China's controversial birth-limits policy, powered by activists and demographers worried about an increasingly aging population. The latest development has seen the State Council, China's cabinet, commission research on the repercussions of ending the decades-old policy.
The government may scrap or scale back proposals to ban online sales of prescription medicines after two drafts of the plan garnered strong opposition, a source close to the drugs regulator told Caixin.
China's regulatory agencies are stepping up supervision over onshore and offshore bonds as an increase in the number of defaults this year has heightened concerns over the potential risks of corporate debt.
These are the five stories that I don't want you to miss from last week. Please share your comments on the In Focus section and on our other coverage at news@caixin.com.
And when you're done perusing these must-read stories, check out Caixin's weekly digital magazine.
Kind regards,
Doug Young
Managing Editor
Flare-Up Risks Remain Despite Breakthrough U.S.-China Trade Deal
Analysts hail landmark bilateral agreement to avoid trade war, but say deeper issues pose long-term threat
Photo: VCG

Costco Hopes Shanghai Will Buy Into Bulk Shopping
U.S. retailer to open two stores, investment headquarters in city
Shoppers leave a Costco store in Irvine, California, in the U.S. on Sept. 22. Photo: IC
Signals Mount for End of Birth-Limits Policy
New report says Beijing researching repercussions of ending controversial rules
A mother plays with two children at a park in the northern city of Zhengzhou in November 2016. Photo: VCG
Plan to Ban Online Sales of Prescription Drugs on Hold
Government mulls U-turn on proposals to stop internet selling as opposition grows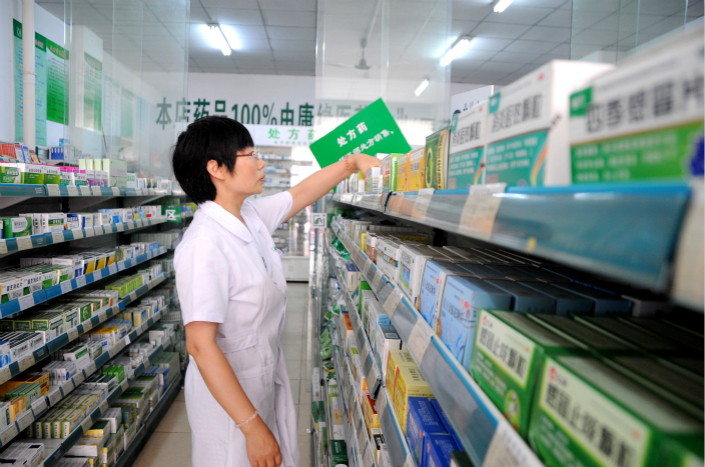 An employee of a drugstore in Lianyungang, Jiangsu province, sorts medicines on July 1. Photo: VCG
Regulators Step Up Supervision as Bond Default Risks Rise
Economic planning agency reprimands companies for breaching offshore debt rules
There have been 19 bond defaults in China's domestic markets so far this year with a combined value of 14.6 billion yuan ($2.29 billion). Photo: VCG
Share this article
Open WeChat and scan the QR code