Aug 26, 2021 10:01 AM
CHINA
CX Daily: Amid 'Uneven' Recovery, PBOC Urges Banks To Lend More
The People's Bank of China says banks need to strengthen their balance sheets so that they can increase lending. Photo: VCG
Lending /
Amid 'uneven' recovery, PBOC urges banks to lend more
China's central bank called on lenders to boost credit support to the real economy, especially to micro, small and midsize enterprises (MSMEs) in the face of an "unstable and uneven" domestic economic recovery and a "more severe and complex" external environment.
People's Bank of China (PBOC) Governor Yi Gang told some of the country's biggest lenders that the structure of credit needs to be improved so that more capital is directed to science and technology innovation, green development, MSMEs, and sole traders. Interest rates need to come down, especially for MSMEs, and banks need to strengthen their balance sheets so that they can increase lending.
Yi delivered the message at an annual symposium (link in Chinese) held Monday to analyze monetary and credit conditions, according to a PBOC statement.
FINANCE & ECONOMY
Photo: VCG
Financial holding companies /
Central bank mulls third application to form financial holding company
The central bank is reviewing an application to set up a financial holding company submitted by state-owned Beijing Financial Holdings Group Co. Ltd., according to a Tuesday statement (link in Chinese).
This is the third company to have such an application reviewed since the People's Bank of China (PBOC) issued a new set of relevant rules last year. Earlier this year, the PBOC started reviewing such applications from Citic Corp. Ltd., and China Everbright Group Ltd.
The PBOC has yet to grant anyone such a license yet.
Kamala Harris /
Analysis: U.S. vice president's 'softened' rhetoric on China in Southeast Asia is 'deceptive'
U.S. Vice President Kamala Harris's clarification Tuesday that the U.S. is not pushing countries in Asia to choose between Washington and Beijing is "softened" but "deceptive" rhetoric designed to rally support in a new phase of geopolitical competition with China in the region, an expert warned.
In her speech on the Biden administration's Indo-Pacific policy Tuesday in Singapore ― the first stop of the vice president's weeklong trip to Asia ― Harris accused China of continuing "to coerce, to intimidate and to make claims to the vast majority of the South China Sea."
IMF /
China's Li Bo named deputy managing director of IMF
China's Li Bo was named deputy managing director of the International Monetary Fund (IMF), filling a vacancy left by the departure in July of Zhang Tao at the end of a five-year term.
Li, 48, will be responsible for the IMF's work in 90 countries as well as on a wide range of policy issues. The financial industry veteran was most recently deputy governor of the People's Bank of China (PBOC), the latest in a series of positions over 14 years at the central bank.
BUSINESS & TECH
Universal Beijing Resort will begin trial operations Sept. 1. Photo: Courtesy of Universal Beijing Resort
Theme park /
Universal Beijing Resort expands trial to let competition winners take a spin on rides
Universal Beijing Resort will begin trial operations and extend invitations to selected guests starting Sept. 1, the resort said Tuesday, as the official opening date remains a mystery.
The Universal Studios Beijing theme park, the Universal CityWalk Beijing entertainment complex and two hotels will be open to "invited-only guests only including resort partners and selected winners from marketing activities," the resort said in a press release.
The park will operate in accordance with pandemic prevention and control measures, which means guests will have to show a valid health code, have their temperature taken and wear a mask, the press release said.
Macau /
Gambling stocks surge as Macau eases Covid test rules
Gambling stocks jumped Tuesday after Macau eased Covid-19 test requirements for travelers entering from Guangdong province.
Starting at midnight Wednesday, people entering Macau from Guangdong must hold negative nucleic acid test results issued within seven days, a relaxation from the 48-hour requirement in place since Aug. 9.
People entering Macau from other ports of entry still must have test results issued within 48 hours, according to health authorities.
Trucks /
Volvo to buy Chinese truck manufacturer to capitalize on delivery boom
Sweden's AB Volvo agreed to buy a Chinese truck producer for about 800 million yuan ($123 million) to capitalize on a boom in China's logistics industry as Beijing phases out decades-old restrictions on foreign ownership in vehicle manufacturing.
The agreement, which is awaiting the approval of China's regulators, will give Volvo's truck arm full ownership of JMC Heavy Duty Vehicle Co. Ltd., a wholly owned subsidiary of state-owned carmaker Jiangling Motors Co. Ltd. (JMC), and its factory in the northern Chinese city of Taiyuan, Volvo said Monday in a statement.
Rentals /
Beijing outlines plan for regulating housing rents
Beijing is seeking public comment on new rules for housing rentals that would limit rent increases and set guidelines for limiting rents and agent commissions.
The Beijing Municipal Commission of Housing and Urban-Rural Development issued a draft regulation on rental housing Tuesday, saying that current legal structures can't meet the needs of new rental models, such as rental loans and long-term apartment leases.
Quick hits /
Aluminum giant Chalco's profit surges as prices spike
Pinduoduo pledges $1.5 billion of earnings to Chinese farmers
Hot Topics /
TV host Qian Feng accused of rape, China criticizes fandom culture, Tokyo Paralympics open amid Covid surge
GALLERY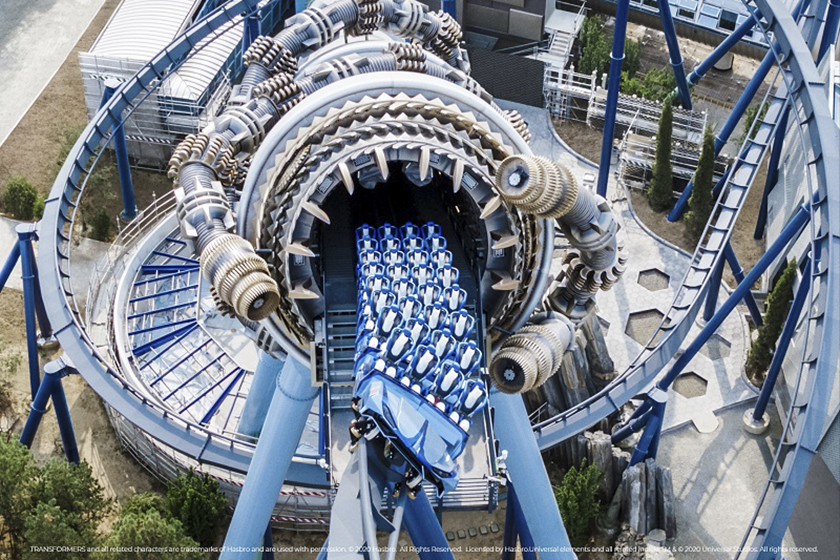 Universal's Beijing theme park ready for trial run
Thanks for reading. If you haven't already, click here to subscribe.
Share this article
Open WeChat and scan the QR code