Stricter Vehicle Emission Standards May Spell Further Bad News for Hobbled Industry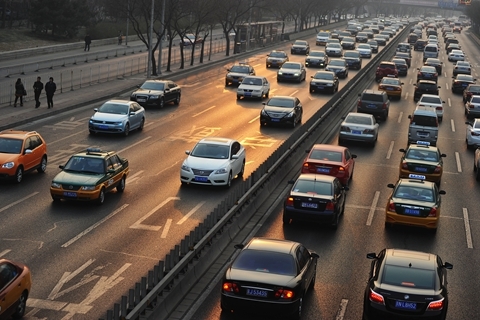 Photo: VCG
In an industry already haunted by disappointing sales, things may get even worse for Chinese car manufacturers soon.
Now, some fear that China's new emission standards may be a "black swan," a term used for unexpected incidents that lead to major chain reactions.
The country will soon adopt the sixth phase of its vehicle emission standards, which China claims is even stricter than the European Union's. Once it goes into effect, dealers will no longer be able to sell vehicles with that don't meet the rigid requirements.
As China grew increasingly aware of pollution, the government decided in mid-2018 to move up the implementation date for the new standards in certain prominent areas including Beijing, Chengdu and south China's Pearl River Delta. The new rules will go into effect in July 2019 – one year earlier than their previously scheduled date.
A senior manager of a dealership told Caixin that the industry's inventories, already affected by sluggish sales, will be worsened as a result, because many consumers are holding off buying as they wait for newer cars that adhere to the forthcoming standards. As such, manufacturers are "messes" internally, busy reducing their current inventories by offering major discounts on cars that don't meet the standards, the manager told Caixin.
Related: Why Vehicle Sales Have Dipped for the First Time in 28 Years