In Depth: China Responds to Default Wave With New Legal Frameworks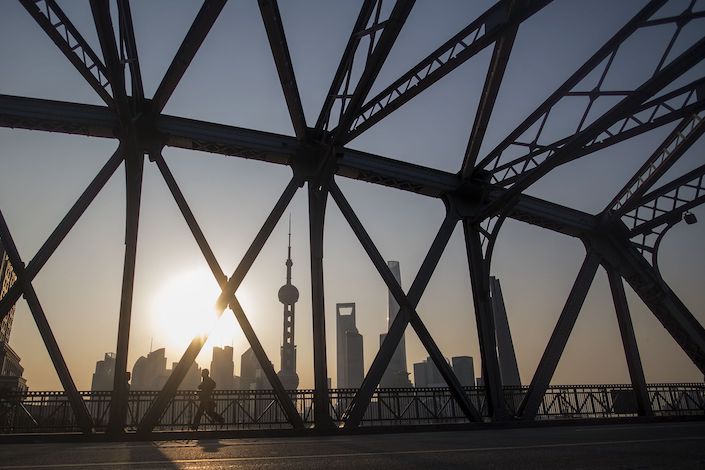 picture
The rise of defaults in China's bond market is posing an imminent question to regulators: how to deal with souring debts and respond to bondholders' demands to protect their investments?
By the end of November, the size of China's bond market reached 100 trillion yuan ($14.3 trillion), the world's second-largest after the United States, central bank data showed. The total value of outstanding corporate bonds also ranked No. 2 at 20 trillion yuan.
But the history of defaults in this huge market is inappropriately short. It was only in 2014 that China recorded its first corporate bond default, breaking the long-standing expectation that the government would come to the rescue. However, defaults of domestically traded bonds remained rare until last year when total defaults hit 122 billion yuan. The pace continued this year as onshore bond defaults have exceeded 130 billion yuan so far.
According to China International Capital Corp. (CICC), between 2014 and October 2019, a total of 339 corporate bonds issued by 110 companies missed payments, involving 317.7 billion yuan.
As defaults increase with the slowing economy, investors complain about the lack of protection for their interests.
"Once a bond defaults, most bondholders are in a very weak position," said a private equity fund manager. Compared with bank creditors, which have more access to issuers' asset conditions, small bondholders are often exposed to greater risks of losses, other analysts said.
The process for handling bond defaults is notoriously slow in China. According to China Bond Rating Co., as of the end of August, only 53 of the more than 300 defaulted bonds were successfully disposed of.
An underdeveloped junk bond market and limited trading channels for defaulted debts have made it difficult for bondholders to recoup their losses. Statistics from Haitong Securities showed that as of Dec. 4, less than 13% of total defaulted debts were recovered.
Bond default-related disputes are flooding into Chinese courts with more than 400 lawsuits filed. But without unified legal guidance, different courts handle the cases using varied standards.
Industry experts attributed thorny bond controversies to the lack of clear arrangements regarding investor protection and dispute settlement in most of China's bond issuance prospectuses. Careless prospectuses create leeway for dodgy issuers to skirt their responsibilities when a default occurs, they said.
More fundamentally, the rising defaults are forcing Chinese regulators to better address the roles of creditors committees and trustees in default proceedings and ensure the effective functioning of bondholders meetings.
The difficulty of default disposal significantly dampens market confidence as it holds back investors from buying private corporate bonds and even some state-owned enterprise bonds, said an official at the National Association of Financial Market Institutional Investors (NAFMII), which oversees the interbank bond market.
Regulators have stepped up efforts to respond to the bond market's cries. On Dec.24, senior officials from the central bank, the securities regulatory body, the Supreme Court and other departments held a meeting to discuss measures to improve handling of court-mediated dispute resolution of bond defaults.
On Friday, top regulatory bodies issued four draft policy documents to spell out requirements on several key issues in the bond market, including a default disposal procedure, the responsibilities of trustees and regulations on bondholders meetings.
Under consideration for a year, the policies set up a regulatory framework for corporate bond disposal, Caixin learned. For the first time they regulate bond restructurings and swaps and emphasize the role of bondholders meetings in managing the contractual relationship between investors and issuers.
The policies outline different approaches for handling bond defaults and related requirements on procedures and information disclosure. The measures focus on solutions outside courts in hopes of recovering investors' losses as much as possible by bringing companies back to life using transparent, market-based measures, said an official at NAFMII, one of the issuers of the policies.
"The new policies address issues that emerged over the past several years, and now the key is implementation," said a central bank official. "If new problems appear, we will actively respond to them."
Devils in the details
Despite China's short history of defaults, companies have been creative in handling the challenges.
In August 2018, a military-affiliated company in western China's Xinjiang region repaid its bondholders three days after the maturity date, citing technical problems with making the payment. The company narrowly avoided becoming the first default of a local government financing vehicle (LGFV). The delayed payment was labeled by the market as a "technical default," which rarely triggers legal action or asset seizure but offers the issuers an extra lifeline.
Since then, "technical default" has been increasingly seen in China's bond market as cash-strapped issuers cited factors such as money transfer errors and technical flaws for belated payments.
Companies can deploy such measures only because their bond prospectuses lack detailed explanations of default, said a bond industry lawyer who is familiar with foreign practices. In most developed markets, any practice that falls short of the terms in a prospectus can be seen as a default. But in China, most bondholders believe defaults happen only when they fail to receive payments of interest and principal and are hesitant to take actions before then, the lawyer said.
The problem is that "the prospectuses for onshore bonds are written only for regulators, not for the use of issuers and investors," the lawyer said. Underwriters often simply follow regulatory formats to draft a prospectus to ensure that the issuance will win approval, the lawyer said.
A regulatory official said it is possible for issuers to negotiate with investors to extend payments to ease a temporary capital crunch and avoid a massive default, but the precondition is that the two sides agree beforehand on when and how the negotiations can be carried out.
One example is Peking University Founder Group, the industrial conglomerate that recently won unanimous approval from creditors to extend the payment deadline on a 2 billion yuan ($285 million) bond for two months.
One of the policy documents issued Friday suggested that borrowers and investors set up detailed terms in prospectuses concerning mechanisms for adjusting bond terms under certain conditions as a way to address default risks.
Flaws in prospectuses also reflect the lack of power of bondholders meetings.
"Of so many cases I've handled, almost none of the bondholders meetings has solved any problem," the lawyer said.
"Terms about bondholders meetings and their responsibilities are often obscure in prospectuses," said Hua Tao, a senior partner of Shanghai-based law firm Dentons. As a result, resolutions passed by bondholders meetings pose no effective constraint on issuers, Hua said.
A guideline issued by NAFMII Friday concerning bondholders meetings divides such meetings into two levels based on the importance of topics and requires different weights of votes to adopt resolutions. It also stipulates clear writing in the prospectuses on when, by whom and how meetings should be convened.
Regulators have taken steps to toughen requirements for bond prospectuses. On Dec. 20, the central bank, the National Development and Reform Commission and the China Securities Regulatory Commission jointly issued a draft rule on bond prospectuses, setting requirements for writing the documents. Caixin learned that the Shanghai Stock Exchange is also mulling the release of an updated sample bond prospectus.
But "will the issuers take the initiative to add self-constraints?" said one regulatory official. "It will take strong demand from bondholders who can vote with their feet. We hope there will be such a market environment."
Role of trustees
China has yet to create a legal arrangement like the U.S. Trust Indenture Act to regulate the role of trustees in bond default disposal. Under the U.S. law, a trustee should be an independent third party that represents investors' interests in lawsuits and negotiations with issuers.
Without a strong representative, individual bondholders in China have found themselves at a disadvantage amid the rising defaults because of limited access to information about issuers' actual financial condition and because of complicated legal procedures. Research by Haitong Securities showed that many bond issuers have transferred assets before default or pledged assets to affiliated entities, making it difficult for bondholders to preserve assets.
Although the Securities Law specifies that the main underwriter and other intermediary institutions will be held accountable if a bond issuer is convicted of fraud, there hasn't been a single case in China that investors won against underwriters, lawyers interviewed by Caixin said.
Calls for a trustee system in China's bond market have been around for years, but such a system has yet to be established in the interbank market mainly because of resistance from commercial banks, which often act as both bond underwriters and lenders of bond issuers. For exchange traded bonds, the role of trustees in default disposal is usually taken by underwriters. But the dual roles have caused concerns about conflict of interests.
The policy documents issued Friday by NAFMII include a guideline for trustees requiring adequate information disclosure for underwriters who also act as trustees and allowing trust firms, law firms and other institutions to play the role of trustees. Earlier, a document issued after the Dec. 24 meeting of financial regulators and the Supreme Court clarified the eligibility of trustees to initiate bankruptcy and debt lawsuits on behalf of creditors, clearing a previous legal hurdle.
But industry regulations on disclosure are not enough to ensure an effective trustee system, said Li Li, senior partner of Dacheng Law Offices in Beijing. "Trustees should be written into the law," Li said.
Li Shuguang, a law professor at China University of Political Science and Law, also suggested that China should revise its Corporate Law to lay a solid legal basis for bond default disposal practices.
Finding a way out
Since 2018, several exchanges have tested the waters to create a platform allowing investors to transfer or auction defaulted bonds as regulators push forward reforms to deal with souring debts via a market pricing system that reflects borrowers' creditworthiness.
But the market has remained small, and a rational pricing mechanism has yet to be put in place, market sources said.
The rising number of defaults has also fueled expectations that China's junk bond market will take off as investors with stronger risk appetites may find profits from trading riskier bonds. But several investors told Caixin that the market is far from mature, and most players in the market are still betting on local governments' rescues.
Local governments' interventions are the biggest variables in China's bond default disposal process as many recent defaulters were major businesses representing a large share of local employment and tax revenue.
The Dec. 24 document may create greater challenges for bondholders as it requires bond lawsuits to be filed with local courts where defaulters are based, experts said.
"The last thing plaintiffs want to do is to file the cases at defendants' local courts," a bond lawyer said, as investors are concerned about potential local government intervention in the cases.
Sources close to regulators said the requirement was set out of concern that creditors may rush to different courts to file cases, causing a waste of judiciary resources. The document does leave a door for bondholders to seek legal resolution away from issuers' homes by adding terms ahead of time in prospectuses, sources said.
Ultimately, China should seek measures to discourage local authorities from meddling in business cases, said Ding Yu, a senior analyst at the Chinese Academy of Financial Inclusion at Renmin University. Ding suggested using economic incentives, such as linking local court records of civil cases to governments' access to bank loans as a way of encouraging authorities to improve local judiciary environments.
Contact reporter Han Wei (weihan@caixin.com)
Caixin Global has officially launched Caixin CEIC Mobile, a mobile-only version of a world-class platform for macroeconomic and microeconomic data.
From now on, all users can enjoy a one-month free trial on the Caixin App through December 2019. If you're using our App, click here. If you haven't downloaded the App, click here.
You've accessed an article available only to subscribers
VIEW OPTIONS
Share this article
Open WeChat and scan the QR code