Didi Reportedly Looking to List in U.S. as Soon as July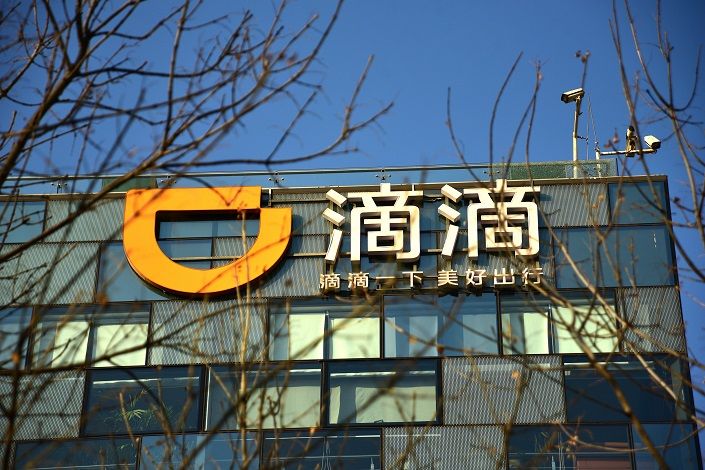 China's Didi Chuxing has reportedly picked Goldman Sachs and Morgan Stanley to arrange its IPO in New York, which may take place as soon as July, signaling that the U.S. capital markets remain a strong destination for Chinese companies seeking to list despite the American securities watchdog tightening auditing standards for foreign firms.
The SoftBank-backed ride-hailing giant plans to file confidentially for the U.S. listing this month, Reuters reported on Friday, citing sources familiar with the matter. Confidential IPO applications enable companies to keep key operational and financial information out of competitors' hands for a few extra months.
Last month, Reuters reported that Didi was eyeing a valuation of at least $100 billion via the IPO, which means that it could raise about $10 billion if it sells 10% of its shares, making it the biggest Chinese IPO in the U.S. since Alibaba's $25 billion float in 2014.
Didi originally selected Hong Kong for its IPO, but later waived the plan due to concerns that the Asian financial hub's harsher regulatory scrutiny over business practices such as the use of unlicensed vehicles and drivers could lengthen its IPO process, according to Reuters.
Didi did not respond to Caixin's request for comment.
Friday's news came as Didi continues to expand its business beyond taxi-hailing services. Didi has doubled down on autonomous driving in recent two years with its latest push happening last month when it signed a deal to conduct testing of fully self-driving vehicles in Guangzhou. Last week, the company said that it would expand its intra-city cargo delivery service launched last June to 11 new Chinese cities later this month, aiming to earn a position in the already crowded on-demand logistics market.
Contact reporter Ding Yi (yiding@caixin.com)
Related: Didi to Expand New Logistics Service From 8 to 19 Cities in China