CX Daily: Investors Dump China's Vape-Makers as Regulators Look to Apply Tobacco Law
Chinese authorities on Monday published draft amendments to the Tobacco Monopoly Law that would extend its jurisdiction to e-cigarettes. Photo: VCG
Vape /
In Depth: Investors dump China's vape-makers as regulators look to apply tobacco law
Investors in China's two largest e-cigarette companies ran for the exits after Beijing signaled the controversial products will be treated more like tobacco cigarettes.
Shares of China's biggest vaping company, RLX Technology Inc., dove almost 48% Monday. The firm, which raised $1.4 billion with a New York Stock Exchange listing two months ago, does most of its business on the Chinese mainland.
Meanwhile shares of the more internationally focused Smoore International Holdings Ltd. were down more than 27% Tuesday in Hong Kong.
FINANCE & ECONOMY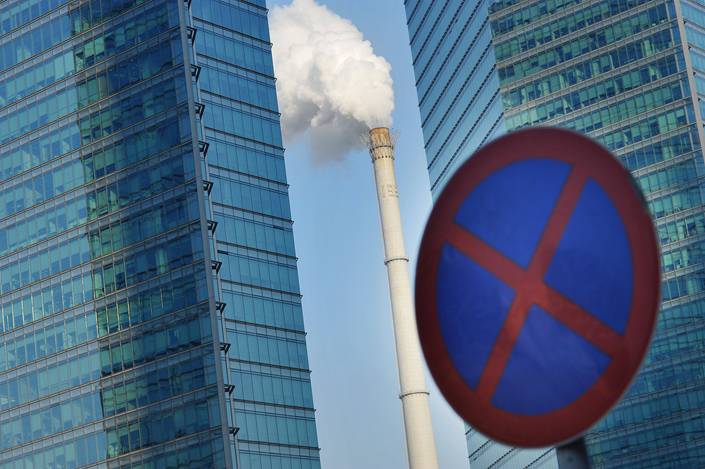 According to Goldman Sachs, China will need to invest $16 trillion in new energy and pollution control-related projects over the next 20 years to reach its carbon neutrality goal.
Funds /
$1.5 billion carbon neutrality fund to bet on Beijing's green push
Shanghai-based private equity firm China Capital Investment Group (CCI) and renewable energy developer GCL Energy Technology Co. Ltd. plan to pump up to 10 billion yuan ($1.5 billion) into a carbon-neutrality fund to invest in green projects, joining a flurry of institutions to tap green finance amid Beijing's push to cut emissions.
The fund is set to raise the first phase of 4 billion yuan, according to GCL, in a filing to the Shenzhen stock exchange. The company will invest 51% of the fund while CCI will put in 20%.
The companies are the latest to jump on the bandwagon of green finance as the central government's push toward carbon neutrality creates new investment opportunities.
China's former grid chief sees emissions peaking early in 2028
Apps /
New rules restrict what kind of personal information apps can demand
New regulations clarify what kinds of information China's app operators are allowed to demand before people are able to use their platforms, as the country's authorities extend a crackdown on data abuse.
A statement (link in Chinese) on the rules says that they lay out what categories of data can be considered "necessary" for 39 types of mobile apps, and that apps should not deny users access to basic services if they refuse to share data beyond the designated categories.
The rules, which come into effect on May 1, are being jointly issued by the general offices of the Cyberspace Administration of China, the Ministry of Industry and Information Technology (MIIT), the Ministry of Public Security, and the State Administration for Market Regulation.
Foreign relations /
Chinese and Russian foreign ministers call on the U.S. to stop seeking 'bloc confrontation'
Chinese Foreign Minister Wang Yi and his Russian counterpart Sergei Lavrov called on the U.S. to stop "unilateral bullying," interfering in the internal affairs of other countries, and to "stop forming small circles to seek bloc confrontation," according to the state-run Xinhua News Agency.
At their meeting Monday in Guilin, South China's Guangxi Zhuang autonomous region, the two foreign ministers said that U.S. should reflect on the damage it has done to global peace and development in recent years.
They also stated that all countries should follow the principles of the U.N. Charter to promote genuine multilateralism and the peaceful coexistence between countries with different social systems.
Blog: Star interpreter at Alaska talks graces front row of China diplomacy
Quick hits /
China needs 80% vaccination rate for herd immunity, expert says
China in $1.5 billion swap deal as Sri Lanka seeks to alternative to IMF
Yuan internationalization is not aimed at challenging U.S. Dollar, PBOC research head says
BUSINESS & TECH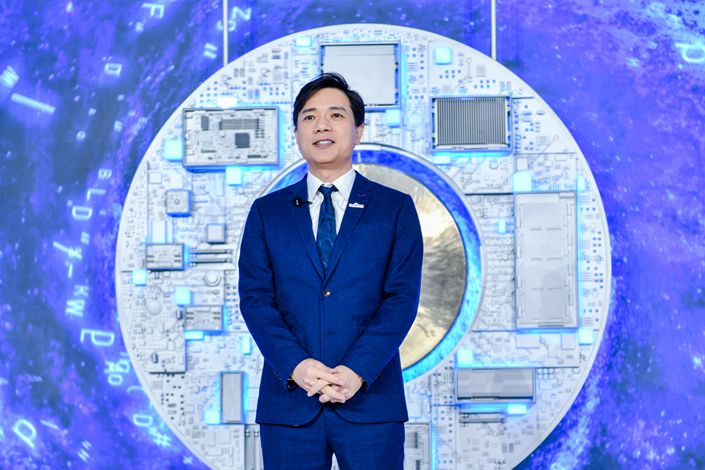 Baidu founder Robin Li speaks Tuesday, the day the Chinese internet giant returned to Hong Kong for a secondary listing. Photo: Baidu
Baidu /
Like its business, Baidu ends flat in Hong Kong debut
Dominant search engine Baidu Inc. underwhelmed investors when trading began for its newly listed Hong Kong shares, as it becomes the latest U.S.-listed Chinese tech firm to seek a new trading foothold closer to home in the face of tightened scrutiny on Wall Street.
Baidu's shares opened at HK$254 ($32.71) when Hong Kong trading began on Tuesday, up 0.8% from its offering price of HK$252. They climbed as high as HK$256.60 through the day before giving back all the gains and settling unchanged at market close.
The uninspired debut came after the internet giant raised HK$24 billion ($3.09 billion) by selling 95 million ordinary shares. The fundraising could rise to as much as HK$27.5 billion if the underwriters exercise their over-allotment option, according to the prospectus.
Medicines /
China aims to improve access to new medicines for residents of Greater Bay Area
China launched a pilot program to improve access to imported medicine and medical devices for the 75 million residents in the Greater Bay Area in the latest effort to make the region economically competitive with its overseas counterparts.
The Medicine Connect program will allow the region's residents to get access to new medicines in a designated hospital in Shenzhen, Guangdong province, before the drugs win approval to market in the rest of the mainland.
Lu Chongmao, director of the Shenzhen Hospital of the University of Hong Kong, said the first drug to debut in the program could be expected in three months. The program will gradually expand to more hospitals in the region, said Lu.
Education /
China remains top source of foreign students in the U.S. despite pandemic plunge
Students from China represented the largest group of international students in the United States in 2020 despite bilateral tensions and an enrollment plunge resulting from the Covid-19 pandemic.
There were 382,000 Chinese students studying in U.S. schools in 2020, accounting for 31% of all international students, according to a new tally by the Immigration and Customs Enforcement's Student and Exchange Visitor Program, which manages the Department of Homeland Security's student-visa monitoring system. The number declined by 92,000 from the previous year but still made China the biggest source of foreign students in the U.S., followed by India and South Korea.
Housing /
Shanghai tackles housing boom with focus on prices in areas with good schools
Spurred by a surge in so-called "school district house" prices in the past year, Shanghai is tightening scrutiny of its booming real estate sector in line with China's broader campaign to curb property speculation.
Shanghai's housing authority said in a Friday statement (link in Chinese) that the Shanghai Real Estate Broker Trade Association, a local industry group, has launched a campaign to rein in price inflation and to prevent sellers from advertising houses by emphasizing that they are in a desirable school district.
The authority said that 14 major real estate brokers, including Lianjia, have signed an agreement to stop using "school district houses" in their promotions.
Quick hits /
China's largest gold miner sees profits jump on higher prices
JD.com commits $800 million to be majority shareholder of delivery firm Dada
Tencent Music and Warner Music launch joint venture and extend licensing deals
Thanks for reading. If you haven't already, click here to subscribe.
Share this article
Open WeChat and scan the QR code