Oct 08, 2021 09:42 AM
CHINA
CX Daily: China's Consumer Spending May Suffer 'Long Covid' Contraction, Economists Warn
Consumption /
In Depth: China's consumer spending may suffer 'long Covid' contraction, economists warn
Surely one of the most commonly asked questions by people in China and indeed all over the world is: when will the Covid-19 pandemic end and life finally return to normal? Unfortunately, the answer from experts appears increasingly that it remains some time off.
Indeed, just as medical researchers warn about new variants and the long-term symptoms for those infected by the virus — bleakly dubbed "long Covid" — economists are also saying that despite the post-epidemic recovery in China, less spending by consumers and the knock-on economic impact may be around for the long haul.
Energy /
In Depth: As Southeast Asia racks up oil and gas deals, China sits on the sidelines
After plummeting in 2020, oil prices have rebounded in 2021 and upstream merger and acquisitions (M&A) have started to pick up.
Buyers from Southeast Asia have been highly visible in this round of asset sales. China's state-owned oil companies, long active players in oil and gas M&A, have been unusually quiet during this current boom. Analysts said that issues such as the transition to clean energy, tensions between China and the United States, increased wariness of overseas investments, and the need to coordinate existing overseas assets have all created uncertainties or headaches for the Chinese oil giants, making them extremely cautious about wading into the global market.
FINANCE & ECONOMY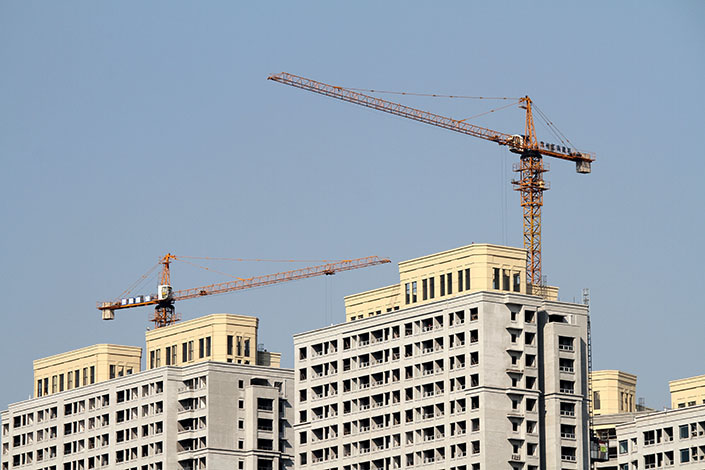 Construction cranes perch atop buildings under construction in October 2020 in Changzhou, East China's Jiangsu province. Photo: VCG
Bonds /
Investors offload Chinese developers' dollar bonds amid rising anxiety about defaults
Investors have continued to dump the U.S. dollar bonds of some Chinese real estate companies as their concerns about defaults grow after a developer missed a bond payment in the wake of China Evergrande Group's debt crisis.
Speculative-grade bonds — sometimes referred to as junk bonds for their higher risk of default — issued by some Chinese property firms saw their yields further rise after Hong Kong-listed Fantasia Holdings Group Co. Ltd. unexpectedly failed to repay a $206 million dollar bond due Monday. The yields on the property developers' offshore bonds have been increasing since June as the indebted Evergrande's troubles sent shockwaves though the markets.
China-U.S. /
Top Chinese diplomat meets U.S. national security advisor in Switzerland
China's top diplomat Yang Jiechi met with U.S. National Security Advisor Jake Sullivan in Switzerland Wednesday, in the latest sign of improved communication between Beijing and Washington.
The two sides discussed areas where the U.S. and the China have an interest in working together to address vital transnational challenges, and ways to manage risks in bilateral relationship, according to a readout published by the White House. The meeting followed up a phone conversation between Chinese President Xi Jinping and U.S. President Joe Biden on Sept. 10.
Biden, Xi plan virtual meeting before end of year, U.S. says
Hong Kong /
Hong Kong plans massive development to build homes and promote IT sector
Hong Kong proposed to develop an area in the north of the city bordering with Shenzhen, designed to ease the world's most expensive housing market and promote the integration with Shenzhen.
The new "Northern Metropolis" plan calls for the development of a 300 square-kilometer area that will eventually provide 926,000 residential units homes for as many as 2.5 million residents, or a third of the city's current population, Hong Kong Chief Executive Carrie Lam said Wednesday in the last annual policy address of her current term.
The new area will focus on the development of innovative technology and build an international technology center, providing 650,000 jobs, including 150,000 in the IT sector.
Hong Kong back on 'right track' with National Security Law, Carrie Lam says
Index /
China's shrinking labor investment drives down Caixin New Economy Index
The contribution of high value-added industries such as new information technology to China's total economic inputs fell in September due chiefly to a decline in labor investment, a Caixin index showed Saturday.
The Mastercard Caixin BBD New Economy Index (NEI) came in at 28.2 last month, indicating that new economy industries accounted for 28.2% of China's overall economic input activities. The reading was down from 28.5 in August.
Quick hits /
Another former China securities official under investigation
Hong Kong studies boosting yuan-denominated stocks on bourse
BUSINESS & TECH
A WM EX5-Z series electric vehicle sits on display at a shopping mall in Shanghai in May 2020. Photo: VCG
Electric cars /
Baidu-backed EV-maker WM Motor raises $300 million despite string of setbacks
Despite a string of setbacks and increasing competition, the Baidu- and Tencent-backed electric-vehicle maker WM Motor Holdings Ltd. has raised more than $300 million in new funding in a sign of continuing investor interest in the firm.
Two Hong Kong-listed companies led the fledgling firm's recent Series D1 funding round, including PCCW Ltd. — backed by a son of local tycoon Li Ka-shing — and shipping and property company Shun Tak Holdings Ltd.
The loss-making WM Motor has been hampered by setbacks, including a stalled STAR Market listing and a vehicle recall over battery-related fire hazards.
Property /
Developer Fantasia Holdings defaults on $206 million note
Another Chinese developer failed to repay a $206 million note due Monday, adding the concerns on the nation's property sector amid the crisis of industry leader China Evergrande Group.
Shenzhen-based developer Fantasia Holdings Group Co. Ltd. became the latest property company to face liquidity shortage as the housing market slows and regulators choke off credit to developers.
Billionaire Lau family offers to take Chinese Estates Holdings private after stock plunges
Xiaomi /
Xiaomi takes lead in Central and Eastern Europe's 5G smartphone market
Xiaomi Corp. leapfrogged over Apple and Samsung in this year's third quarter to take the 5G smartphone sales crown for Central and Eastern Europe thanks to the popularity of its budget phone models.
For the three months through September, Xiaomi's share of the region's 5G phone market jumped to 41.8% from 4.3% in the same period last year, according to a report published Tuesday by Strategy Analytics.
Quick hits /
TSMC weighs response to U.S. call for supply chain disclosures
Tesla loses China fraud case in latest setback in key market
GALLERY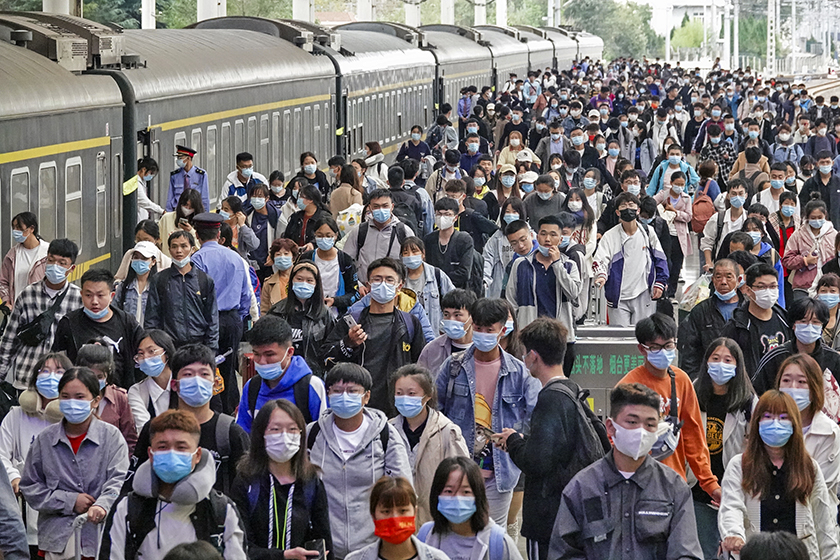 Holiday ends with packed highways, train stations
Thanks for reading. If you haven't already, click here to subscribe.
Share this article
Open WeChat and scan the QR code