CX Daily: Why Ant Group's IPO May Stay on Ice for a While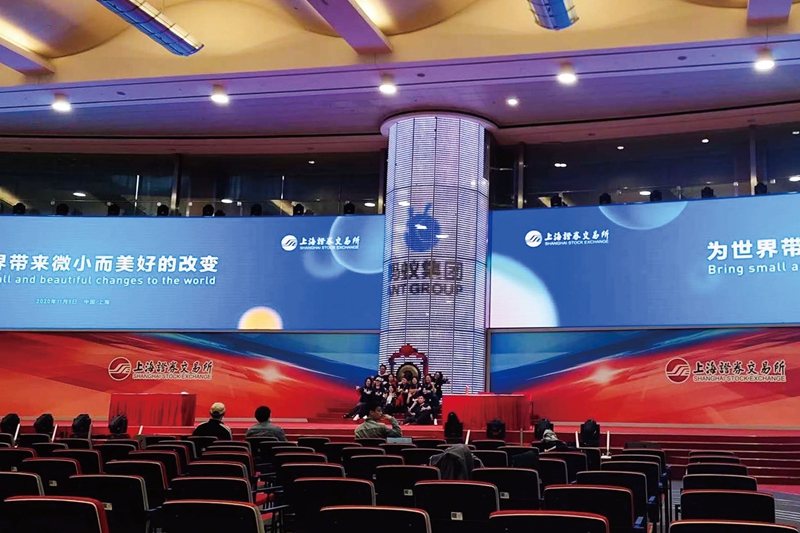 Staffers of Ant Group take photo at the Shanghai stock exchange after a stock debut rehearsal Nov. 3.
Fintech /
Cover Story: Why Ant Group's IPO may stay on ice for a while
Now that Ant Group Co. Ltd.'s would-be record initial public offering is on ice, what's next for the high-flying fintech behemoth and investors who hoped to make a quick killing?
Both may be in for a long wait as Ant Group adapts its business to tough new regulations on microlending, one of the company's biggest business drivers, according to analysts, investment bankers and market experts. And whenever it comes back to the market, Ant is likely to face a significant haircut off its valuation of 2 trillion yuan ($302.5 billion).
The shockwaves of the suspension will spread far beyond Ant Group and affect other fintech companies weighing initial public offerings (IPOs), an investment banker said. They include JD Digits, the fintech arm of JD.com, which in September issued a prospectus for a 20 billion yuan offering in Shanghai, eyeing a valuation of 200 billion yuan.
Billionaire Jack Ma pays high price for challenging regulators
Microlending /
Only four of China's hundreds of online microlenders meet new requirements
New draft rules governing China's booming online microlending industry are expected to deal a heavy blow to the sector, forcing out the vast majority of companies by introducing stricter capital requirements.
Financial regulators issued draft rules Nov. 2 that would impose more restrictions on previously lightly regulated online microlending. If enacted as drafted, online microlenders that do business across provincial lines will need to set aside a minimum of 5 billion yuan ($758.3 million) in registered capital. China has hundreds of online microlenders with interprovincial operations, but only four of them currently meet that minimum, according to public business records.
The draft rules are a response to concerns that the sector's rapid growth may pose a threat to financial stability. They are also part of the reason one of China's largest microlenders, Ant Group Co. Ltd., was forced Nov. 3 to suspend its would-be record-breaking $34.5 billion listing just two days before it was scheduled.
China's 3-year crackdown leaves just three P2P lenders standing
FINANCE & ECONOMICS
For now, Biden's China policy is likely to focus on strengthening multilateral pressure on Beijing to shore up American supremacy in key areas.
China-U.S. /
Biden government will re-track but not reset China-U.S. relations: experts
Joe Biden's election as the 46th president of the United States is set to reshape Washington's relationship with China but is unlikely to bring a total about-face in ongoing tensions, multiple experts told Caixin.
In his first speech as the American president-elect Saturday, Biden, a former vice president under Barack Obama, promised to unify and "heal" a deeply divided nation battling the deadly coronavirus pandemic, a precarious economic recovery, racial injustice and tempestuous foreign relations.
His conciliatory tone contrasted sharply with that of outgoing President Donald Trump, whose four years as American commander-in-chief have been marked by disorder and divisiveness. A centerpiece of his administration was also confrontation with China, which Trump has treated as a major adversary.
Central bank /
Bank bailouts must be 'market-oriented,' central bank says
China's central bank said bank bailouts need to be carried out in a market-oriented and systematic way after it led efforts to save two commercial lenders last year that were teetering on the brink of bankruptcy.
Financial institutions should be saved only if they have the assets to offset their debt, the Peoples' Bank of China (PBOC) said in its annual China Financial Stability Report (link in Chinese) Friday.
Chinese authorities are doubling down to prevent risks to a financial system plagued by high debt levels and under-regulation of emerging areas like internet finance. China's financial regulator released a string of policies over the past two months to help patch underlying problems that could trigger a wider financial crisis, including a long-anticipated reform of rural credit unions.
China talks stimulus exit again as economy recovers
Trade /
China's commodities imports decline as seasonal slump weighs
China's purchases of key commodities fell in October from the previous month, mainly because of seasonal factors including an extended holiday at the start of the month in the world's biggest buyer of raw materials.
While the nation's broader imports couldn't hold September's heady pace, slumping to below-consensus growth of 4.7%, "a second straight monthly expansion suggests a continuous rebound in domestic demand," according to Bloomberg Economics.
U.S. makes first rice sale to China
China inks first term deal for U.S. LNG since trade war erupted
Banking /
Deutsche Bank raids Standard Chartered team for China wealth
Deutsche Bank AG added nine Standard Chartered PLC bankers to its team servicing wealthy clients on the Chinese mainland and Hong Kong, according to a person familiar with the matter, continuing a raid on its London-based rival that began with the hiring of Boris Kwok.
The appointments, which were made in recent months, bring Deutsche Bank's total hires from Standard Chartered for its private bank to about 30 this year, the person said, asking not to be identified as the matter is private. In January, the German lender recruited Kwok as group head of wealth management in North Asia, with a focus on China. Kwok, an 18-year veteran of Standard Chartered, was most recently market head of its China team.
Quick hits /
More cases of Covid-19 linked to frozen food emerge in China
Editorial: If innovation is to drive China forward, ideological and institutional obstacles need to go
BUSINESS & TECH
Evergrande's mounting debt issues came into the spotlight when it was one of the 12 top developers that regulators summoned to a meeting in late August. Photo: IC Photo
Property /
Evergrande investors give real estate giant breathing room after listing plan collapses
Debt-ridden property giant China Evergrande Group decided to end plans for a backdoor listing on the Chinese mainland after more investors agreed not to enforce a commitment the company made to pay them billions of dollars if it didn't list.
Hong Kong-listed Evergrande said in a Sunday filing it will terminate the reorganization plan it hatched with Shenzhen-listed Shenzhen Special Economic Zone Real Estate and Properties Group Co. Ltd.
Under a plan four years in the making to boost its valuation, Evergrande aimed to complete the so-called backdoor listing in Shenzhen by injecting almost all of the property assets held by its unit Hengda Real Estate Group Co. Ltd. into a shell company — in this case Shenzhen Special Economic Zone Real Estate.
Electric-cars /
Better-than-expected sales send electric-car makers' valuations skyward
Demand for Chinese electric-car makers' U.S. stocks soared in recent weeks in a sign that investors are betting on the long-term prospects of the emerging sector after several companies reported better-than-expected sales in October.
Nio Inc.'s New York-listed shares almost doubled in the month ended Nov. 6, giving the company a valuation of $56 billion. That surpassed the $53.63 billion valuation of the 112-year-old U.S. giant General Motors Co.
Tesla Inc., the most prominent electric-vehicle specialist, now commands a market capitalization of $407.55 billion.
Retail /
Tim Hortons eyes techie, mid-range coffee drinkers in rapid-fire China expansion
Two years after its arrival, Canadian coffee and doughnut chain Tim Hortons is going into high-caffeine mode in China in hopes of becoming one of the nation's top three players over the next decade.
The model is typical for Western companies entering China. Such brands often spend their first year or more developing a menu and format suited to local tastes, often in Shanghai, before stepping on the accelerator in terms of new store openings and movement into other cities.
In the case of Tim Hortons, the Canadian chain started by a professional hockey player of the same name is aiming to have 1,500 stores in China by 2028, China CEO Lu Yongchen told Caixin in an interview. That could be enough to make the chain one of China's top three coffee chains by then, he said.
TikTok /
TikTok invites U.K. lawmakers to review content moderation over ties to Beijing
TikTok's U.K. branch invited local lawmakers to review its algorithm and how it moderates content in an attempt to earn the trust of British policymakers who say Beijing exerts influence on the short video app's content moderation process, according to a report by CNBC.
In a parliamentary committee video call, Elizabeth Kanter, TikTok's U.K. director of government relations and public policy, said that the app changed its policy at least a year ago by allowing content critical of China to appear on its platform, CNBC reported. Kanter went on to say that TikTok's corporate structure gives the company neither responsibility to share data with the Chinese government, nor requires it to hand over data if Beijing asks, according to the report.
Quick hits /
Huawei fights back against Swedish 5G ban
Solar energy boss detained by authorities on Sunday
Ikea's famous Swedish meatballs go meat-free in China
Thanks for reading. If you haven't already, click here to subscribe.

Register to read this article for free.
Register
Share this article
Open WeChat and scan the QR code