CX Daily: What's Stopping Hong Kong From Fixing Its Housing Crisis?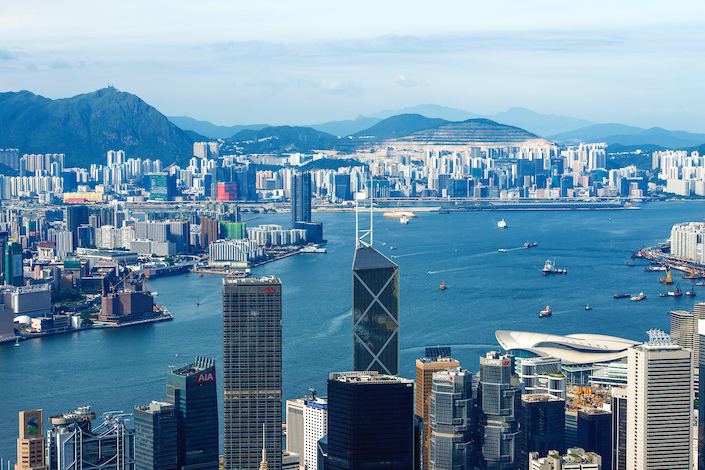 Hong Kong /
In Depth: What's stopping Hong Kong from fixing its housing crisis?
In the face of daunting economic struggles, the world's priciest property market just keeps getting more expensive.
Hong Kong, home to 7.5 million people, has the world's least affordable housing market with the average price for commercial housing hovering around HK$200,000 ($25,764.50) per square meter. Meanwhile, the average waiting time for subsidized public housing has climbed to 5.8 years.
Housing shortages and surging prices stemming from the city's lack of land for residential housing development has plagued the city for nearly two decades, reflecting flaws in Hong Kong's land development mechanisms. The land issue has become a root cause of Hong Kong's social and economic problems, experts say.
FINANCE & ECONOMY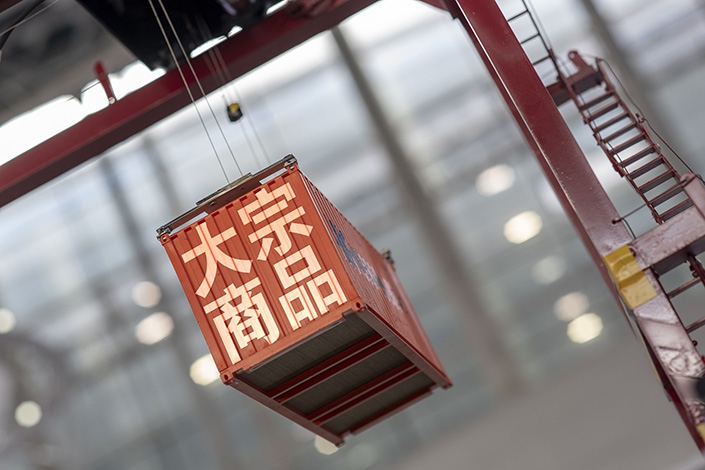 Commodity prices have surged this year in China, with aluminum and copper futures contracts on the Shanghai Futures Exchange rising to highest levels in a decade or longer. Photo: VCG
Commodities /
China launches probe into commodities amid surging prices
China's top economic planner and market regulator jointly launched a probe into supplies and prices of commodities in the country's latest efforts to rein in the recent sharp rally in prices and curb speculation.
The National Development and Reform Commission (NDRC) and the State Administration for Market Regulation recently dispatched teams to various provinces and cities to investigate spot and futures trading in commodities, according to a statement (link in Chinese) released by the NDRC Wednesday.
The teams are also looking into upstream supply and price fluctuations faced by downstream industries that produce the finished goods that are sold to consumers, as well as seeking opinions on combating speculation and ensuring market supply, according to the statement.
Related: China to release metals from strategic reserves for first time in more than a decade
Corruption /
Corruption parade at China Development Bank gets longer
Zhang Linwu, a former official at the China Development Bank (CDB), was expelled from the Communist Party on corruption allegations in a series of graft probes rattling the nation's biggest policy lender.
The CDB has been hit in recent years by a lengthening string of graft scandals involving top executives. Zhang, 50, was a senior official in the bank's project appraisal department before he was placed under party investigation in January. He was previously the president of CDB's Chongqing branch.
Banking /
ICBC gets new supervisory board chairman from PICC
Huang Liangbo, chairman of the board of supervisors at the People's Insurance Co. (Group) of China Ltd. (PICC), was named supervisory board chairman of Industrial and Commercial Bank of China (ICBC), the world's largest lender by assets.
Huang, 56, a senior economist, fills a vacancy left by the March transfer of predecessor Yang Guozhong to the Finance Ministry as discipline inspection team leader.
Restructuring /
Debt-ridden state-owned aluminum company finds strategic investor
Embattled aluminum producer Qinghai Provincial Investment Group Co. Ltd. found a strategic investor to support its bankruptcy reorganization process, a subsidiary of the state-owned enterprise (SOE) announced Tuesday in an exchange filing (link in Chinese).
Huanghe Hydropower Development Co. Ltd., an energy subsidiary of central government-owned State Power Investment Corp. Ltd., on Saturday agreed to be a strategic investor in Qinghai Provincial Investment, according to the filing.
Quick hits /
China-based institutional investors increasingly favor ESG, survey shows
BUSINESS & TECH
China has banned "in principle" the use of retired electric vehicle batteries for energy storage, the country's energy agency said. Photo: IC Photo
Batteries /
Safety concerns spark plans to bar used electric-vehicle batteries from power storage
China's energy agency proposed banning retired electric-vehicle (EV) batteries from being used for power storage on a large scale amid concerns over safety and a lack of proper testing and evaluation guidelines.
The move may complicate efforts to dispose of the millions of batteries powering the Asian nation's growing fleet of electric cars after they reach the end of their useful lifespans.
EV cells are typically no longer regarded as suitable for use in cars once their maximum charge decays to 80% of original capacity. The sector has been exploring ways to repurpose discarded batteries for energy storage and other uses, a process known as cascade utilization.
Suning /
Suning seeks to buy stake from state-backed fund despite drowning in debt
Chinese retailing giant Suning.com Co. Ltd. unexpectedly announced plans to buy a stake in a company owned by a Shenzhen government-backed investment fund even as it continues to frantically sell off assets including staff apartments to pay down its spiraling debts.
The company hopes that buying the stake owned by Shenzhen Capital Group. Co. Ltd. will garner it more high-quality assets such as shops and it will use funds raised from newly issued shares and cash to finance the deal, according to a Tuesday filing (link in Chinese) with the Shenzhen Stock Exchange.
Environmental protection /
South China city officials accused of taking bribes to falsify environmental data
Officials in the southern city of Chaozhou have been charged with taking bribes to manipulate environmental monitoring data as well as accepting kickbacks from individuals and companies.
Prosecutors in Chaozhou's Xiangqiao district have filed charges against six officials, including Liang Runxiong, the director of the city's environmental monitoring station, and his deputy director Chen Lue, according to the indictments. Police arrested the two officials in October and November, respectively.
Quick hits /
China approves its first CAR-T cell therapy
Baidu joins caravan of Chinese tech giants targeting carbon neutrality
Online grocers Dingdong Maicai and Missfresh set terms for U.S. IPOs
Energy Insider /
Energy Insider: Iron ore futures tumble after regulatory probe
Hot Topics /
Top 'gaokao' scorers banned from brand spokesperson jobs, the cost of phone scams, after-school service hours
Chinese swimmer's ban over doping violations reduced, U.S. unlikely to meet July 4 vaccination target, Indian pilgrims undeterred by Covid
Thanks for reading. If you haven't already, click here to subscribe.
Today's CX Daily was compiled and edited by Kevin Guo (xinguo@caixin.com).
Share this article
Open WeChat and scan the QR code

Caixin China Biz Roundup: New 'Langya' Virus Detected in China